"Are you telling stories?"
I have a clear memory of being asked that more than once while I was growing up.
Ok – maybe not a clear memory. It's slightly hazy. Or not so slightly. Geeze Louise people, weren't you listening when I said that I lie?
Which brings us back to my opening sentence. "Are you telling stories?" was my family's gentle way of asking if I was being 100% honest, or if I was "telling tall tales." Full disclosure – I told a lot of stories when I was young. The pendulum swung way to the other side as the years passed, and by my mid-twenties I was brutally honest (TBH I was kind of an asshole).
Somewhere along the way I realized that although honesty may be the best policy, white lies don't make people cry. But I still like telling stories. Not "tall tales" or "white lies" I mean stories – rambling "get to the point stories" about my day/the news/a social media post. I enjoy sharing stories about my life. My favorite story is the one that kicked off my blog – the story of how this happy anti-suburbanite DINK (Dual Income No Kids) became an Accidental Mother. I have to admit that my stories have gotten longer as I've gotten older. I blame hormones – menopause has kicked my ADHD into overdrive, and every thought triggers a new one.
My stories hold no risk. That's not true – but the risk is small, and not life-threatening (at least I don't think it is. If it kills me, I'll pop by to let you know. I might also rearrange the objects on your dresser or turn your lights off and on, because that's what ghosts do). The greatest risk with me telling stories is that I'll ramble on and on and on so long that eventually you'll lose interest, or that I'll get so far off track that I can't remember my point and eventually just trail off into an uncomfortable silence.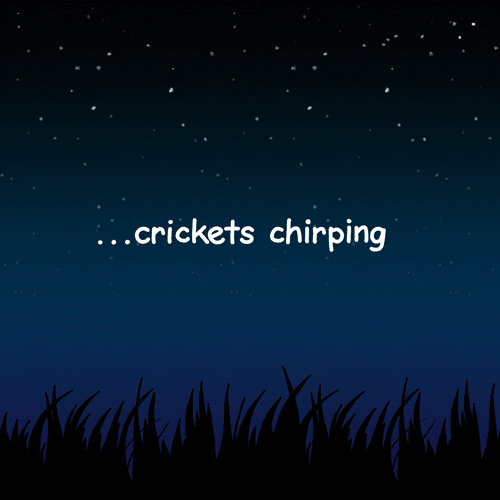 The stories I tell others are (hopefully) amusing and light, short and to the point. I aim to entertain – sometimes I miss the mark, but at least my stories won't put you in danger. Some stories will. It's hard to believe that stories can be dangerous, but it's true. Not the stories we tell others (unless you tell them where you hid the body/treasure) – I'm referring to the stories we tell ourselves.
I've been hearing a lot about the dangers of the stories we tell ourselves lately. Jen Sincero dedicates a whole chapter to the subject in You Are A Badass, the subject has come up several times in my favorite podcast, and Brene Brown spends a lot of time talking about our Stormy First Draft:
"When something happens that triggers strong emotions, we often immediately create a story to make sense of what happened… a SFD is our brain's way of making sense of something when we don't have full information. We are a meaning-making species. In the absence of data, we make up stories because having complete information is a self-protective survival skill. But these stories often magnify our fears and anxieties."
The universe kept nudging me, but (because I am an obtuse magpie) I didn't pay attention until it came up yet again in my women's circle. In all honesty, I didn't realize how dangerous these stories could be until I heard theirs.  
I know what you're thinking (I do – I'm psychic! No, wait, I'm psychotic. Dammit I can't remember which) – "How in the H E double toothpicks can stories be dangerous?"
The leader of our women's circle explained that the stories we tell ourselves keep us stuck in an endless lifecycle loop – we keep repeating our story until we learn from it. Or, to paraphrase Jen Sincero – "If the story you tell yourself is that you cannot find a good life partner, you will continue to date a string of losers people who are the less than perfect match." 
In her book Rising Strong, Brene Brown tells us that "The most dangerous stories we make up are the narratives that diminish our inherent worthiness. We must reclaim the truth about our lovability, divinity, and creativity." She goes on to say that the first SFD "may be the most dangerous (story) of all….Just because someone isn't willing or able to love us, it doesn't mean that we are unlovable."
The women in my circle are amazing. Smart, talented, articulate. We vary in age, and our backgrounds and personal histories are differ, but the story we've told ourselves is the same.
"I'm not worthy."
I've been telling myself that story for fiftyish years now. It kept me in bad relationships and stopped me from pursuing my dreams. I have no doubt that my story gave life to and continues to feed the EIC. I've finished that story and am starting a new one. Jen Sincero makes it sound easy. She says that we need to recognize that our story is "how we survived as kids but it doesn't serve us anymore" and that we need to "Bust yourself in your own tired old broken records right now so you can set about rewriting your stories and create the kind of life you love." Sounds easy enough, doesn't it? Wish me luck.
I am grateful to the women in my circle for giving me a much needed wake-up call. I owe a debt of gratitude to my long-time friend Dawn "Bambi" Taylor for suggesting that I "check out" Brene Brown. I want to thank Jen Sincero for reminding me that I am a badass. Mostly, I am grateful for all y'all for listening to my rambling story. 
So what's my new story? Not to go all Stuart Smalley on you (and yes, I realize I'm dating myself with that reference – my husband won't let me date anyone else), but I'm starting with something familiar:
I'm good enough, I'm smart enough, and doggone it, people like me.
P.S. – for those of you who are interested, I came across an excellent TED talk from Dr. Colleen Georges on how to rewrite the stories we tell ourselves. You can check it out here. 
So tell me – what's YOUR story?